Next week's issue of the
Radiotimes
(4th-10th July 09) boasts a cover with the second best show on TV on! [See below, click image to enlarge] The cover shows
Captain Jack
on the main part and then
Ianto
,
Gwen
and
Rhys
on the fold-out part all standing on a heap of rubble - could this be a concept of what many of us may already know that happens in
Children of Earth
? It is also worth noticing the large beam of light coming out of the sky and graffiti on the rubble by Ianto, Gwen and Rhys saying the numbers,
"4 5 6"
.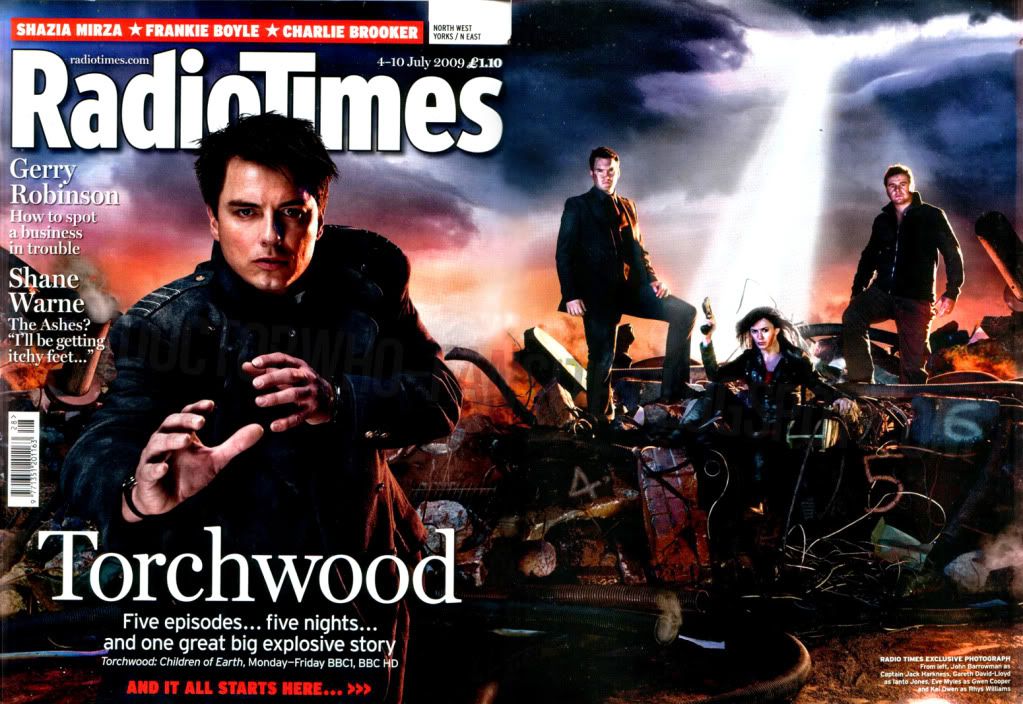 Don't worry, I'm not posting any spoilers here, but inside this issue you can get a few sneak peeks at 'Children of Earth' and an insight into the readthrough of the first three episodes of the series.
What do you think of the cover?
Please comment.