Ever since the classic series action-figure wave, the idea of 'collect-and-build' seems to be getting more and more popular. Now Character Options have released images of more exiciting pictures for Doctor Who action-figure collectors: collect-and-build waves and brand new figures.
First, Character Options released the images of the Series 4 figures that each come with a collect-and-build part, and when assembled, forms a big figure of the Vespiform (see images below) from 'The Unicorn and the Wasp'! However, it hasn't yet been confirmed whether the Time Lord figure will be included in this.
Click any image ahead to enlarge.
More recently, Character Options have released news and images of an even more exciting collect-and-build wave (see below). This wave is made up of all brand-new figures (with the exception of just 2) from Series 1, 2 and 3. This wave includes the following figures, which you can see in the image below:
The Master (John Simm, with Professor Yana's clothes)
Captain Jack (already released)
Astrid (with no apron.

Read DWF post on this>>>

)
Clockwork Man (revised purple suited version)
Bannakaffalatta (with EMP Transmitter)
100-year old 10th Doctor & Shrunken Doctor
Jabe (with Scanner Device)


Each of these figures comes with a part of a brand-new collect-and-build figure, The Gelth!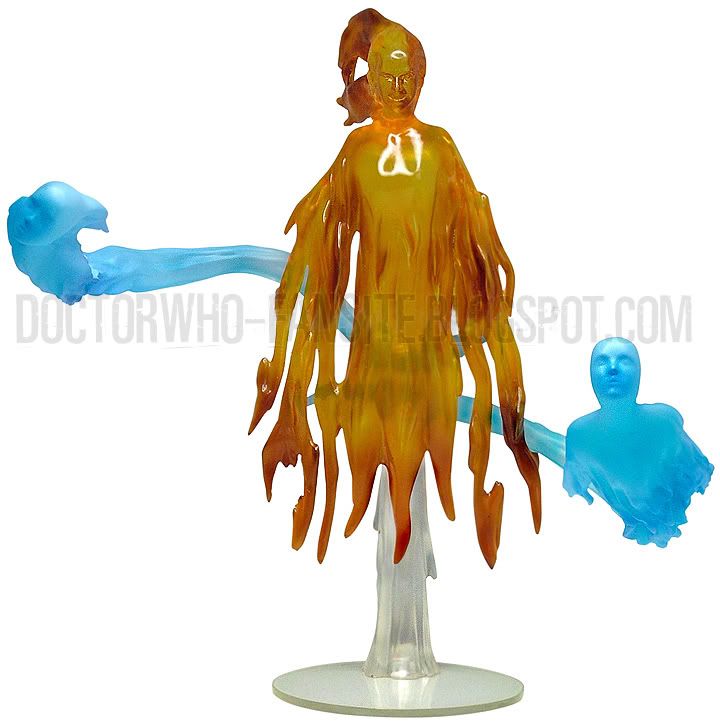 Will you be getting any of these figures? What do you think of them?
Please comment.