The BBC Doctor Who website's
Adventure Calendar
for today has revealed this year's BBC One Christmas ident and stings. In the main ident The Doctor rides the Tardis with six reindeer pulling it, flying into the sky to create the circle around the BBC One logo that appears on every BBC One ident. They have also included a special downloadable desktop wallpaper of the ident. Click the wallpaper to enlarge...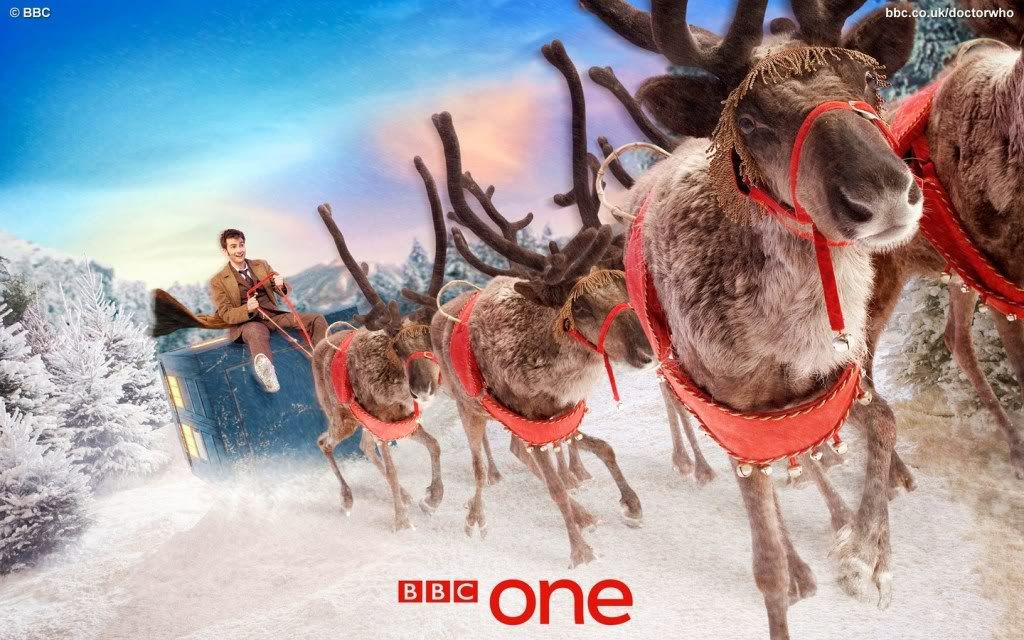 Main ident:
Sting 1:
Sting 2:
Sting 3:
> Adventure Calender Idents page
What are your thoughts on these idents?
Please comment.